Pancreatic Diseases

Last update of the site: Wednesday November 15, 2023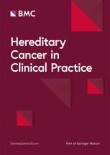 Muhammad Noor et al. | Hereditary Cancer in Clinical Practice...
Pancreatic cancer is the seventh leading cause of cancer associated mortalities worldwide with a very poor prognosis [1]. In Pakistan, 1162 new pancreatic...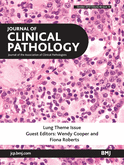 David Kim et al. | Journal of Clinical Pathology 2023;...
Data are available upon reasonable request. Data analysed for this study are available from the corresponding author on reasonable request. http://dx.doi.org/10.1136/jcp-2023-209136......

Mengyun Lei MD et al. | Diabetes, Obesity & Metabolism 2023;...
Type 1 diabetes mellitus (T1DM) in pregnancy is associated with a higher risk of maternal and neonatal adverse outcomes, mainly attributed to poor glycaemic...
Bibliographical search

Focus and target to your research of scientific data
Top articles

The 5 most read articles
Communicate!

You find this service useful for your professional practice? Inform a colleague about the platform.