Pancreatic Diseases

Last update of the site: Wednesday September 01, 2021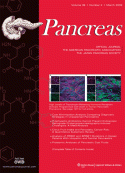 Robbins, Alexandria J.MD et al. | Pancreas 2021; 50(5): 751-5
Venous thromboembolism (VTE) describes a continuum of inappropriate blood clotting from deep vein thrombosis (DVT) to pulmonary embolus (PE).1 Pulmonary...

Perito, Emily et al. | Current Opinion in Gastroenterology...
Chronic pancreatitis is an uncommon but devastating disease in childhood. Prevalence of chronic pancreatitis in children was 5.8/100 000 in a database...

Arvanitakis, Marianna et al. | Current Opinion in Clinical Nutrition...
Acute pancreatitis (AP) is the most common acute gastrointestinal disease requiring hospital admission [1▪▪]. Common causes of AP include gallstones...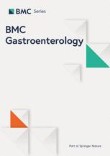 Li Chang-li et al. | BMC Gastroenterology 2021; 21(1): 332...
Acute pancreatitis is a common and potentially lethal gastrointestinal disease. Previous studies have shown a variable incidence rate, ranging from 15.0...